Washington D.C. boasts the most greenroof space of any city in the U.S., and we are proud to maintain acres of this space in the metro area. We thrive on synthesizing urban space with green space for limitless public and private benefits
.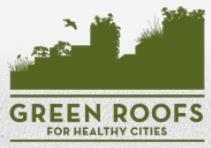 Accredited Greenroof Professionals
Municipalities are beginning to require green spaces in new construction, and counties like Prince George's County in Maryland require an accredited Greenroof Professional involved in the project. Contact us for your contracting or subcontracting needs.

Energy Efficiency

Noise Reduction

Increased Roof Membrane Durability

Aesthetic Improvement

Storm Water Management

Improved Air Quality

Moderation of Urban Heat Island Effect

New Amenity Spaces

Fire Retardation

Improved Health and Well-Being

Urban Agriculture